Company Overview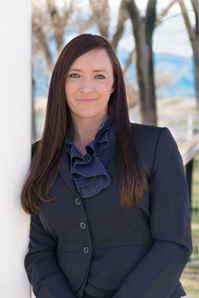 Epic Association Management is a full service community association management company.  Established in November of 2014, the company is owned and operated by Tonya Gale who has more than fifteen years of experience in the homeowner's association and construction industries.  She has taken great strides in order to ensure she has the most up to date information in this ever-changing industry in order to provide accurate information to the associations she manages and maintains.  Mrs. Gale's goals include being able to obtain and keep long term clients by adjusting the contractual obligations to fit the needs of each client she serves.  Each homeowner's association is different and so by treating each association as individuals it creates a more customized approach to management which has proven to be highly successful.
Mrs. Gale has obtained her Supervisory Community Manager license through the State of Nevada Real Estate Division. She is also an active part of Community Association Institute (CAI) in which she regularly attends continuing education classes to ensure the highest level of knowledge. Through CAI she has obtained several designations including the Certified Manager of Community Associations (CMCA), Association Manager Specialist (AMS), Professional Community Association Manager (PCAM) and the Dedicated Community Association Leader (DCAL). She is actively working on additional continuing education designations as well. Knowledge is power and being able to provide this knowledge to her clients provides a level of customer service beyond compare.
Professional.  When in dealings with Epic Association Management you will receive professional service which cannot be found with any other association management company.  We strive to make each client happy be it a Board Member, a Homeowner or a Business Partner.  By working together with each level of the association management industry, we assist in making sure projects are being completed as needed, accounting is accurate and requests do not slip through any cracks.  Mrs. Gale cares about each and every one of her clients and only wishes to see each of them succeed to their highest potential.  By providing a high level of professionalism the work gets done without a hitch. 
Reliable.  If a request is made, the request will be completed as long as the request is within the law.  Standard turnaround time on a request, depending on its depth, is by the end of the business day.  Phone and email messages will be responded to prior to the close of the business day, or if unforeseeable circumstances arise you will at least receive a response letting you know the request has been received and will be addressed accordingly.  Being reliable adds to the overall customer service experience and by doing the simple things of responding to emails and phone calls a client has more confidence that you will follow through with all other necessary tasks.  As a small company in this industry every client means just as much as the next which encourages us to be there when needed by each and every one of our clients.
Efficient.  Being efficient makes the job of not only the community manager easier but the Board of Directors and homeowners as well.  Organized and easily accessible records will be kept and distributed accordingly.  Financials will be completed with the utmost accuracy.  Questions and concerns are handled in a timely manner so as to keep business moving in the right direction.  A majority of our records are kept electronically saving the association money on printing and distribution can be done with ease through emails.  We will give your association the maximum amount of work product with minimal amounts of wasted time and effort by streamlining your homeowners association records.
Services
Epic Association Management provides a wide variety of services tailored to meet the needs of each individual association.  We will set up a management package that is dedicated to the priorities and goals of your specific association in order to maintain property values and become more financially stronger.  Our services include:
Excellent customer service whether via telephone, email, text message or in person.  We will respond quickly and efficiently no matter what your needs.
Accurate and timely financial statements are provided monthly to all Board Members.
Training sessions for Board Members may be held to ensure proper understanding of all association documents and decisions. 
Continuous follow up with vendors regarding all ongoing maintenance contracts and/or projects being completed in the community to verify proper completion.
Attendance, recording and minute taking of all meetings as noted by the management contract.
Preparation of draft budget in order to assist the Board of Directors with finalization.
Property inspections are consistent and comprehensive in order to ensure proper documentation of each violation found in the community and violation reports can be provided at the Board's request.
Proposals for maintenance and/or improvements are obtained from trusted, licensed and insured vendors.
Delinquencies are pursued regularly to ensure proper follow up and handling is being completed by the collection agency.
Staff frequently attends continuing education classes in order to provide the most up to date information and changes in the industry to our clients.
Easy and stress free Management Transition.
Variety of convenient payment options for all Homeowners.
And Much Much More!
We will work hand in hand with the Board of Directors to assess, maintain, beautify, budget and incorporate new ideas into your association. We will earn trust with every success in order to build a great working relationship with all of our clients. Bringing on additional clients will only be done if we are confident that the customer service of all clients will not be detrimentally affected in any way. We want to earn more than your trust; we want to earn your business for life! Contact us today for a free quote!
Finally, we are aware of the negative reviews received on some of the "Review" websites such as Yelp and Google. Please understand that although there are also positive reviews for our services and how we conduct our day to day business these websites do not list all the reviews, only a select group based on their internal "algorithms." We highly suggest reaching out to us directly, meet with our owner and staff, contact some of their happy board members and make a determination of quality based on your direct experience and not of those listed on a random website. We would much rather address concerns internally and focus our time on the clients then waste time responding to every complaint received or posted. How often do you see people take time to post positive comments about the homeowner association industry as a whole? In most cases it is only the negativity that makes it to the websites and television programming. When you are working with several thousand homeowners on a daily basis you are not going to be able to please them all, especially those that are not educated in the homeowner association industry as a whole. We are positive you will be overly satisfied with our services should you decide to hire our company so please give us the chance to at least make a first impression. Thank you for taking the time to review our website and we are looking forward to hearing from you soon!